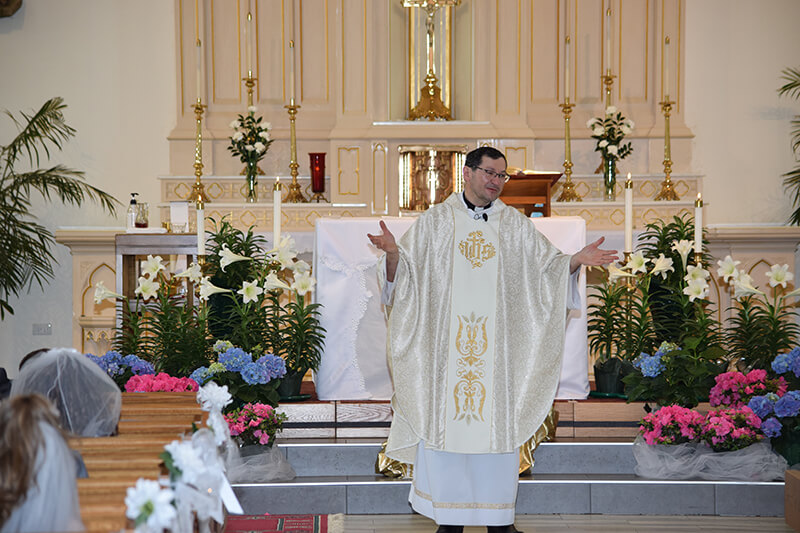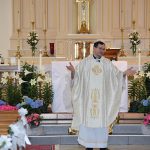 Welcome to Corpus Christi Catholic Church
God calls us to seek him, to know him, to love him with all our being.
– Fr. Mark Jurzyk, Pastor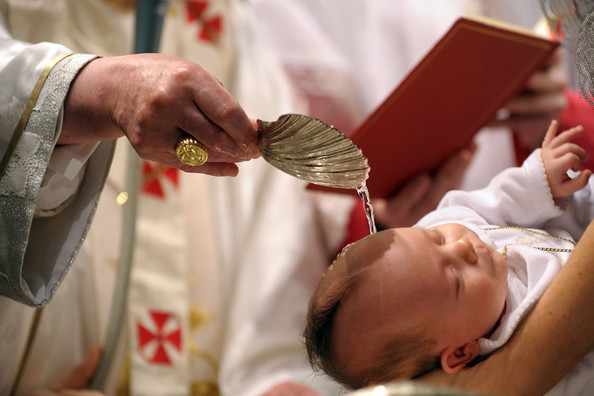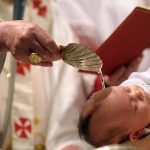 Sacraments
The seven sacraments are Christ's own gift that provide us with His grace.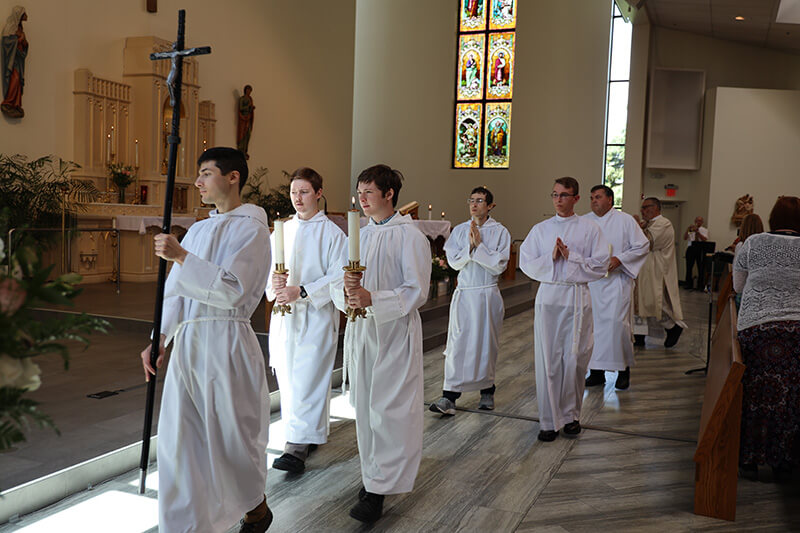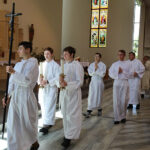 Liturgical Ministries
Ministers who provide their support during the Mass and at liturgies.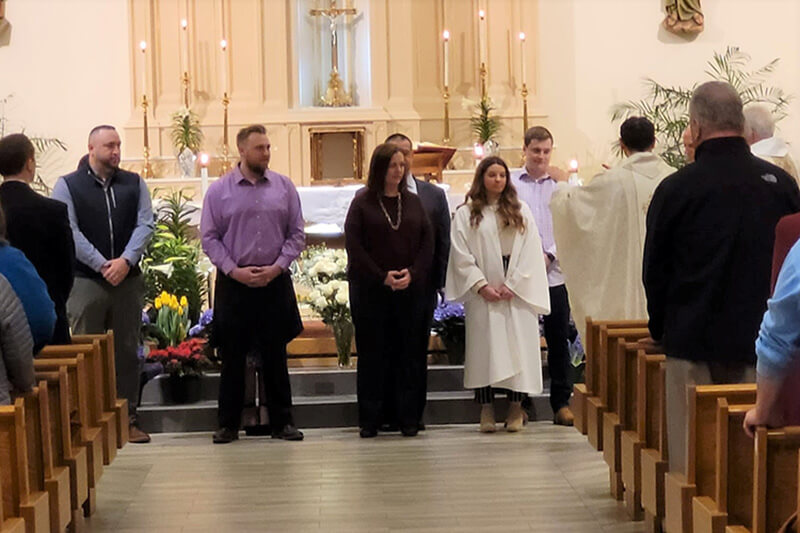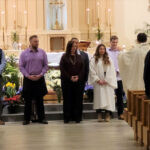 Do you want to become a Catholic?
The Order of Christian Initiation of Adults (OCIA) is the process by which people become members of the Roman Catholic Church.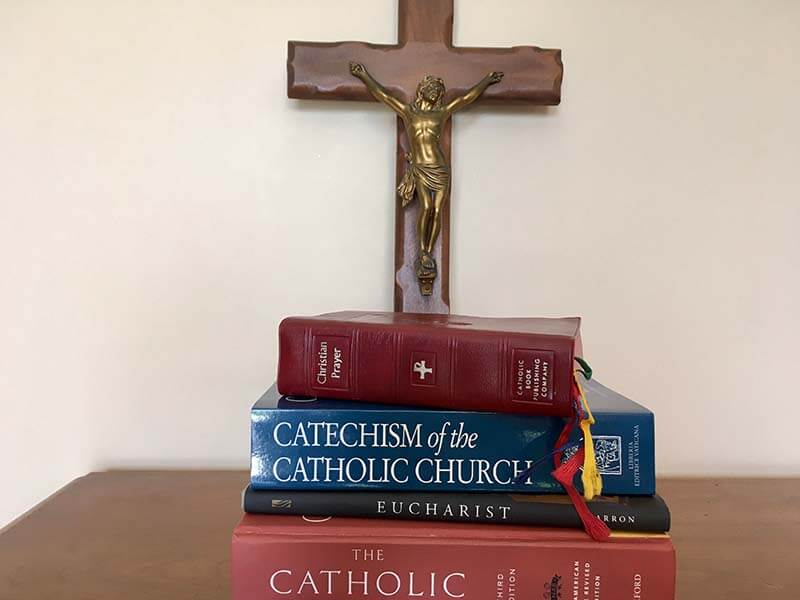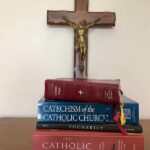 Grow your Faith
Faith seeks understanding. "I believe, in order to understand; and I understand, the better to believe." – St. Augustine
The Ulma Family: Symbol of Heroism in the Face of German Brutalities. They will be declared blessed on September 10, 2023, in Markowa, Southern Poland.

This Sunday, the Church will declare as blessed nine members of the Ulma family: Joseph and his wife Victoria, together with their seven children, including one unborn child. All of them were brutally killed by Germans in 1944 for helping Jews . . .
Like us on Facebook to keep up to date and stream Masses
Like our Facebook page for the latest news, events and happenings or to watch our worship services online.
Upcoming Event
On Saturday, September 23, don't miss this once in a lifetime experience of viewing the relics of St. Therese of Lisieux "The Little Flower." Our CCW invites you on a half day trip to the National Shrine of St. Therese in Darien, Illinois for the cost of $10 . . .
Upcoming Event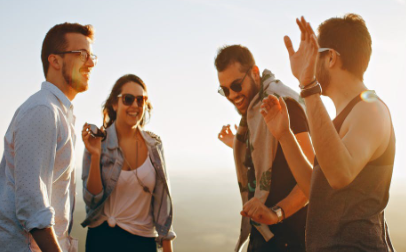 On Monday, September 25 at 7 pm – all those interested in knowing more about the Catholic Church or becoming Catholic are most welcomed and invited to an Informational Presentation and Conversation about the Order of Christian Initiation for Adults. Call Deacon Tom Thiltgen if you have any questions at: 847.867.5340.
Upcoming Event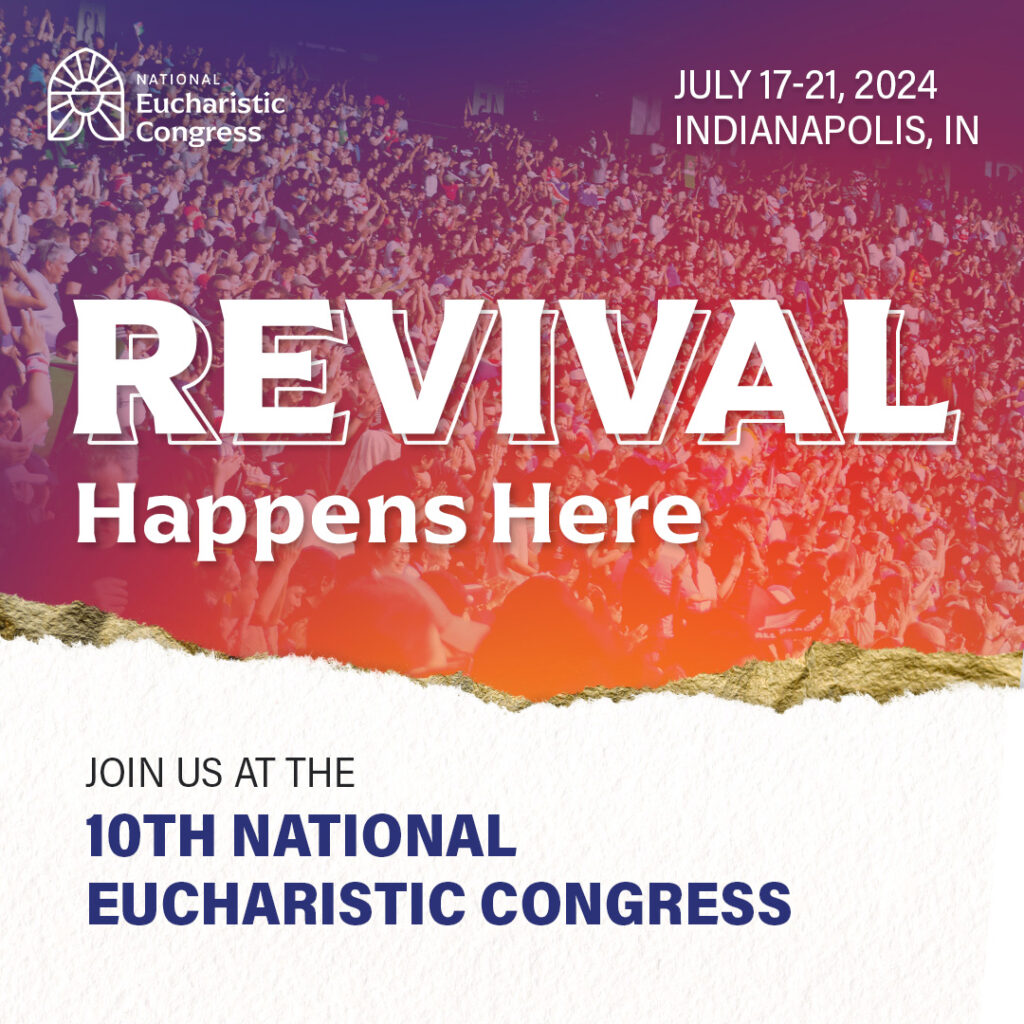 Will
You

Be There? Registration is open for the 10th National Eucharistic Congress. Join your Catholic brothers and sisters as we encounter the living Jesus Christ, experience profound renewal, and are sent out on mission for the life of the world. Individual and group registrations can be found at:
When registering, use Bishop Robert Barron's Word on Fire Group Code "WOF" to receive a 20% discount.
Mass Schedule
Weekend Masses
Saturday Vigil — 5:00pm
Sunday — 8:00am, 10:00am & 11:30am (Mass in Polish)
Weekday Masses
Monday – Friday at 9:00am
First Friday of month at 9:00 am followed by exposition of the Blessed Sacrament, Adoration, and Benediction at 3:00 pm First Saturday of month at 9:00am
Holy Days
Masses at 9:00am and 7:00pm (except January 1st)
Sacrament of Reconciliation
Saturdays 4:00pm – 4:30pm & by appointment
Weekend Announcements
September 16 & 17 – 24th Sunday in Ordinary Time