Corpus Christi offers Faith Formation for students age four through Confirmation (typically 8th grade). Religious Education classes are offered at age level to assist the family in the faith formation of children. Children in Faith Formation begin with a large group discussion based on the Gospel, a Bible story, singing or Catholic teaching.  Faith Formation is primarily done in the home. The parish will supplement and support the faith that is shared by the family. These programs assist parents with formation regarding Catholic Faith Traditions, the Bible, and Sacramental preparation. Classes begin in September and run through April. Contact the RE Office (630) 483-4222 or email cceducation@sbcglobal.net for any questions.
RE / Confirmation Registration
It's time to register for the 2023-24 Religious Education/Confirmation year.  Forms are downloadable here and available in the office.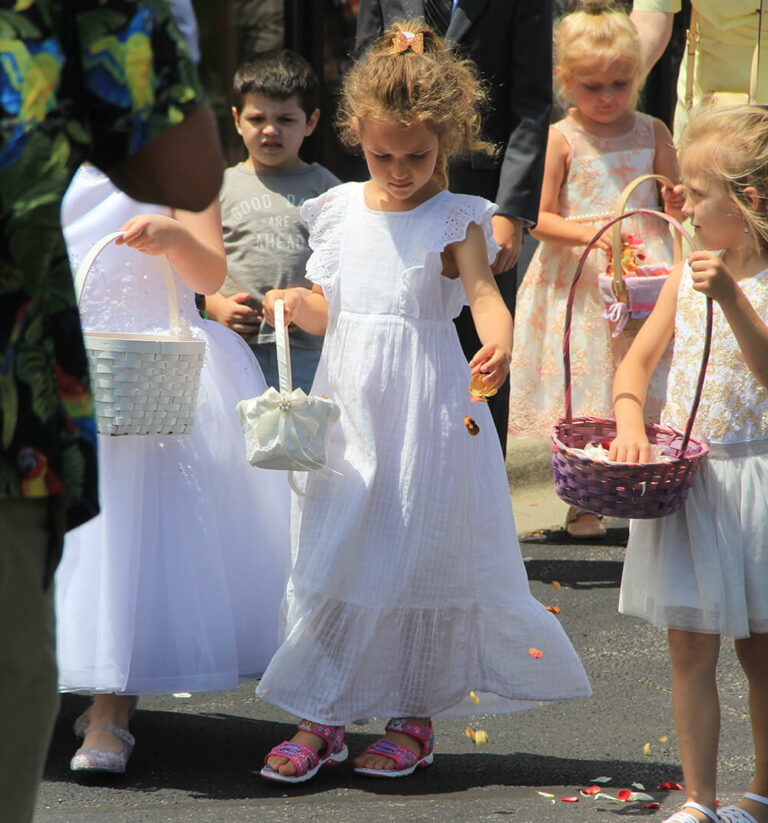 Grades 1st – 6th
Monday
3:30pm-4:30pm or 4:45pm-5:45pm
Tuesday
3:30pm-4:30pm
Wednesday
4:45pm-5:45pm
Genesis I and II
Sunday
9:00am-10:00am
Confirmation I and II
Monday
7:00pm-8:15pm
Tuesday
7:00pm-8:15pm
Sunday
9:00am-10:00am
For resources, links and more information.
Volunteer to share and teach our faith.
Religious Education Curriculum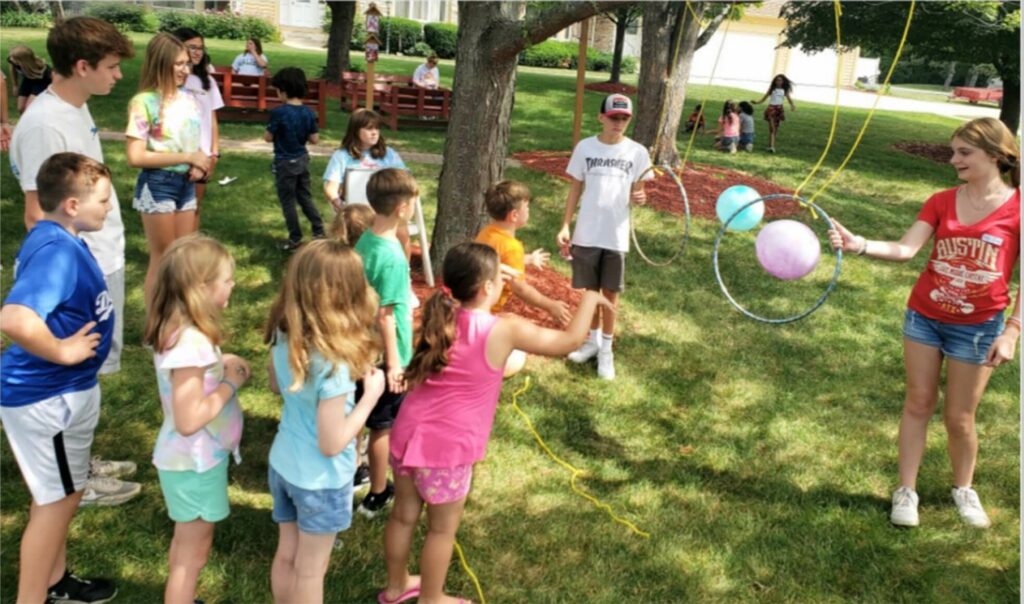 The Preschool/Kindergarten curriculum focuses on stories from the Bible and basics of our Catholic faith.
Grade one concentrates on learning the basics of the Catholic faith.

Grade two emphasizes sacramental preparation to celebrate the Sacraments of Reconciliation and Eucharist for the first time.
Grade three continues growth in the basics of our faith, with the Saints and the Rosary as overriding themes.
Grade four is lectionary-based (meaning each week's lesson is based on Sunday's readings), with special attention given to morality.
Grade five has a special concentration in the Sacraments, while continuing to grow in knowledge of Catholicism.
Grade six uses the Bible as a text, and learns about both the Old and New Testaments.
Confirmation I (typically Grade seven) uses the Chosen curriculum. Children grow in faith toward their Confirmation.
Confirmation II (typically Grade eight) continues with use of the Chosen curriculum. Children are confirmed in the Spring.
In addition to the regular curriculum, each grade level will emphasize the following:
Grade 1 ~ Prayers
Grade 2 ~ Mass parts and responses
Grade 3 ~ The Saints, the Rosary and the "Apostles' Creed"
Grade 4 ~ The Ten Commandments and The Beatitudes
Grade 5 ~ The Seven Sacraments
Grade 6 ~ The Stations of the Cross
Sacramental Information Grade 2 and Genesis II students will celebrate the Sacrament of Reconciliation in January and First Eucharist in the Spring. The text used for First Reconciliation and First Eucharist is Dynamic Catholic; Blessed for all Sacramental students.
Confirmation II uses the Ascension Press; Chosen for all Sacramental students.
Family Faith Sharing is a lectionary-based program in which families work together at home. Materials are provided to assist parents with this task. Parents pick up materials four times per year. Assistance is always available through the RE office.  The program is offered for students in grades 3, 4, 5, and 6. 
The Genesis program is offered for students older than first grade who have received no previous faith formation. This is a two-year program.  Students in year two will prepare for and celebrate First Reconciliation and First Eucharist. The Genesis program currently meets on Sundays from 9:00am-10:00am.
Bible Truth Seekers is an event for students entering Grades 1-6.  Children will learn stories from the Bible and about God's saving love.  BIBLE TRUTH SEEKERS is held each summer for one week from 9am-noon.  The day includes morning Mass, short learning sessions, skits, crafts, music and fun!
.

Corpus Christian Camp is held each summer for one week from 9am-noon.  Children ages 3-10 are invited to join us. We will learn about God's love with games, music, crafts, and more.