Funeral Mass Planning
and Grief Support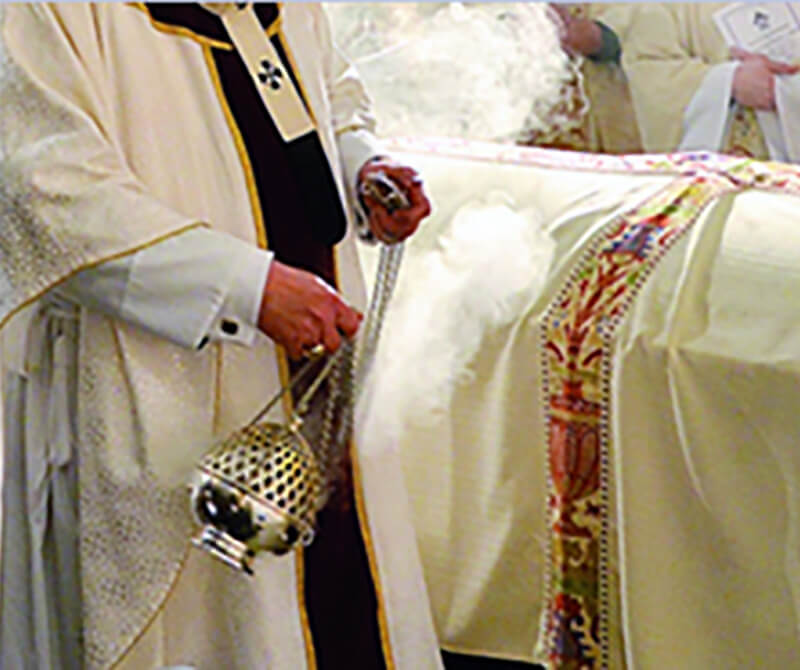 It is during the Funeral Liturgy that we remember not only the life of the one who has died but also the presence of the Lord Jesus in that person's life. The death of a loved one is a time of great sadness and personal grief. We are here to provide our members assistance on the sad occasion of the passing of a loved one.
As you make all the preparations for the funeral, we at Corpus Christi Catholic Church are here to help and assist you in planning the Mass of Christian Burial. Know that we grieve with you for your loss, and we are here to help you in this time of need.
It is always difficult planning for a funeral, and in times of grief, it is often not easy to make decisions. We are here to listen and to help you understand the rituals that are used by the Church when a member of the Body of Christ dies and help you with questions you might have when planning a Funeral Mass. We will be happy to provide you with suggested scripture readings and liturgical songs to help you in those selections for the Mass. 
In addition, if you are interested in preplanning your Funeral Liturgy, a member of our Bereavement Ministry is available to meet with any parishioner to assist you. This is a great gift of love for yourself and for your family. You may have a favorite scripture reading or a favorite liturgical song that you would like to be included in your Funeral Mass, which your family may not be aware of.
Please call our Parish Office at (630) 483-4673 or email us at corpuschristicc@sbcglobal.net to make arrangements to hold a funeral at Corpus Christi Catholic Church as well as assist you with planning the Funeral Liturgy.